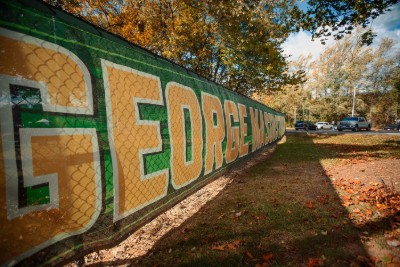 Fairfax, home of George Mason University's (GMU) Patriots, has a youthful vibe here that draws people from all walks of life. With its proximity to DC employment and cultural opportunities, Fairfax provides an affordable solution to Northern Virginia residency.
Served by the Vienna Metro line, its "outside the beltway" proximity to DC provides employment and cultural opportunities galore.
One of my favorite neighborhoods is Fair Lakes. Developed and built in 1980-1990's, it was originally farmland. Now, Fair Lakes offers upscale residential properties, can be considered a 'community of convenience' with proximity to just about everything- shopping, transportation, businesses, services, medical facilities, and more. The private lake at Fair Lakes adds to the beauty of the place, and Fair Lakes Shopping Center offers amenities- including healthy alternatives like Whole Foods and cell phone first aid stations like UBreakIFix. And if driving is preferred to the Metro, you also have access to 66, 50, 608 and 7700.
Resourceful entrepreneurs are drawn here too, often reaching out to hire GMU's graduates to maintain a creative business edge for graduates looking to remain in the area.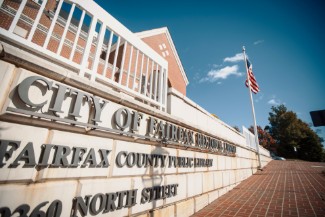 Demographically, the majority of the estimated 24,000 locals are well-educated, enterprising professionals or settled denizens. Residents here enjoy eating out and maintaining a healthy lifestyle, evidenced by events such as the Fit Foodie Festival & 10K Run.

Fairfax's public educational system consistently earns high marks from US News & World Reports, ranking Woodson High School 5th in the state. Fairfax is also home to the county's first "urban library", opened in 2008, with 45 internet stations, and multi-lingual resources.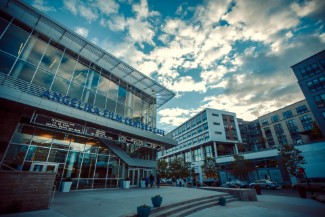 Fairfax allows for both upscale outings in the Mosaic District (video below) and bargain hunting at thrift stores. You can immerse yourself in studies within the 2 story 43,000 square Fairfax Regional Library, and invigorate the senses hiking through Daniels Run, an expansive 43-acre Park.
Once you find your new Fairfax home, check Fairfax County's school boundary maps to learn more about the school pyramid.
Alternatively, PrivateSchoolReview.com reports over 200 private Fairfax schools serving over 47,000 students.
Education, amenities, location, opportunity, diversity and accessibility contribute to this Fairfax's rank among Livability's "Top 100 Places To Live".
Enjoy the videos below, courtesy of Fairfax County.
Let's stay connected!
Ciao a tutti,
Judy McCloskey, NVAR
----------------------------
Something missing? If your question has not been answered here, contact me and I'll provide. My goal is to help you make a well-informed decision.
Judy McCloskey, Realtor
©2017. All rights reserved.