VitaBellaProperties provides real estate services with your best interest in mind.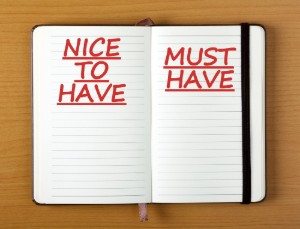 Buyers: No one can afford to waste time. Nothing is more frustrating than finding an ideal house, and lose out because you didn't take the necessary course of action to make that happen for you. While others may be satisfied "window shopping" for homes, VitaBellaProperties works with the discerning client who is looking for an effective plan. That means obtaining a pre-qualification letter from a lender of choice. Don't have one yet? A list of reliable local lenders is available for you. Once that important step is taken, Vita Bella Properties (VBP) works within your defined budget and lifestyle criteria to find your next property.
Sellers: When work, family, or personal growth opportunities require relocation, VBP employs pre-marketing strategies, advanced technology, practical applications, and authenticity of service. VBP will not over price or under price your property, but rely on current market conditions to maximize open house traffic and buyer interest.
Military: Wouldn't you rather work with someone who knows what it means to move every other year? As a certified Military Relocation Professional, Judy McCloskey knows exactly what to expect when its time to PCS (Permanent Change of Station).
As VitaBellaProperties clients, you benefit from data-driven technology, streamlined results, and real-time market analysis. It's VBP's authenticity of service and proven programs that set it apart, saving you time, money and energy. Working with a Realtor who's proficient with the process assures clients of an orderly process from start to finish.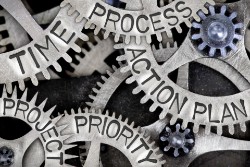 Networking with other leading industry professionals (lawyers, lenders, mortgage loan officers, inspectors, advertisers, photographers, insurance agents, contractors, installers,and many others) allows you to receive full service real estate experience from listing to closing.
Every step in the process becomes one step closer to living the lifestyle you envisioned and earned.
Are you ready to transform your goals into reality? Start here
Benvenuti alla Vita Bella.
About Judy McCloskey
As a licensed Virginia Realtor, Judy McCloskey specializes in residential homes, commercial office leases, and luxury residential rentals within Northern Virginia.
As a real estate professional, she works with a ready team of industry specialists including lawyers, financial advisors, CPAs, lenders, inspectors, property managers, contractors, professional organizers, home stagers, and more.
As a negotiator, her fact based, skillful communications lead to a win-win.
As a relocation expert, Judy McCloskey knows how to replace the angst of moving with the steady focus that actualized goals require.
Working with Judy means a professional, pragmatic and successful real estate experience.
Personal Background
Virginia resident for 25+ years
Experienced 15+ professional relocations
Interests include Geographic Information Systems (GIS), demographics and analysis, small business development, astronomy, oceanography, and travel.
Enjoys yoga, indoor skydiving, GMU performing arts, audio books, outdoors
Seaside living enthusiast, and NoVA urban-burb realist
Professional Experience
Licensed REALTOR (Virginia)
Small business development and management, for profit and non-profit
Web site development and navigation
Assistant Escrow Officer
Plus years in small business/accounting environments
Professional Credentials
Member National Association of Realtors
Member Virginia Association of Realtors
Member Northern Virginia Association of Realtors
Metropolitan Regional Information Services
Licensed in Virginia
Graduate, Weichert Realtors Academy